Matthew Forkenbrock is in the house!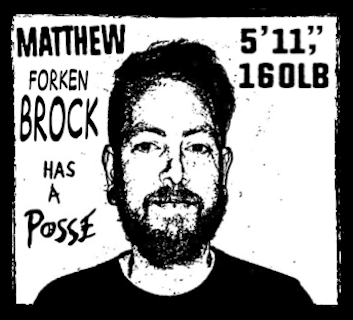 Tuesday, August 30, 2016 - 11:32
I am super excited to welcome Matthew Forkenbrock to our family. Over the last year, I have interviewed countless tattooers, looking to fill our empty chair; but, none of them were up to my standards. I have always said, "The only people good enough to tattoo at Redbird, are those good enough to tattoo me.". If I wouldn't get tattooed by you, why would our clients? 
Thankfully though, there are good tattooers out there, and Matt is one of them. He maybe a young tattooer (just under 3 years experience), but he is hard working, and talented. Two qualities required to learn, and grow, in this business. I like to think his portfolio reflects that. I have the utmost faith that he was the right choice to fill Redbird's coveted third chair.
Please help us make him feel welcome. His books will be pretty open for a while, since he just moved here from Kankakee, IL. Starting today, he will be on a client building mission, and able to take walk-ins most days. 
He's a really nice guy, and he'll do ya right. 
- Brian McCormic, Owner: Redbird Electric Tattooing